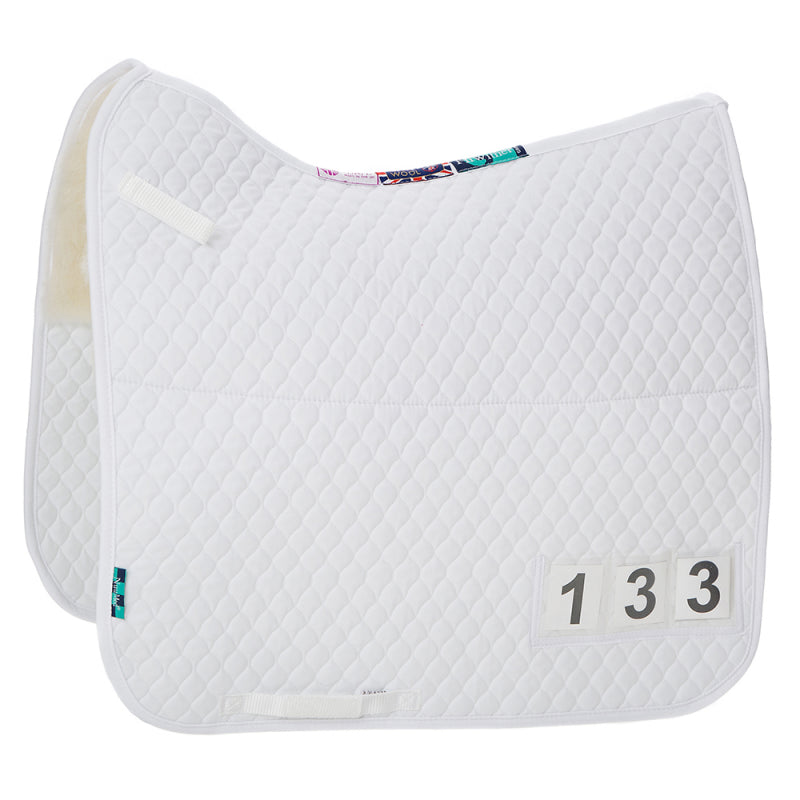 Griffin Nuumed SP18 HiWither Half Wool Competition Saddle Cloth
---
Designed with British Dressage rules in mind the SP18 includes pockets for numbers on both sides. The lightweight half wool lining gives additional protection for the horse over key pressure points without affecting the saddle fit, while still allowing the rider close leg contact.
Features
HiWither design
Number pockets on both sides
Numbers included
Short straps as standard
5oz Quilt
Very Hard Wearing
Machine Washable
Half Wool lining
Ideal for embroidery
Extra postage may apply if you are abroad.