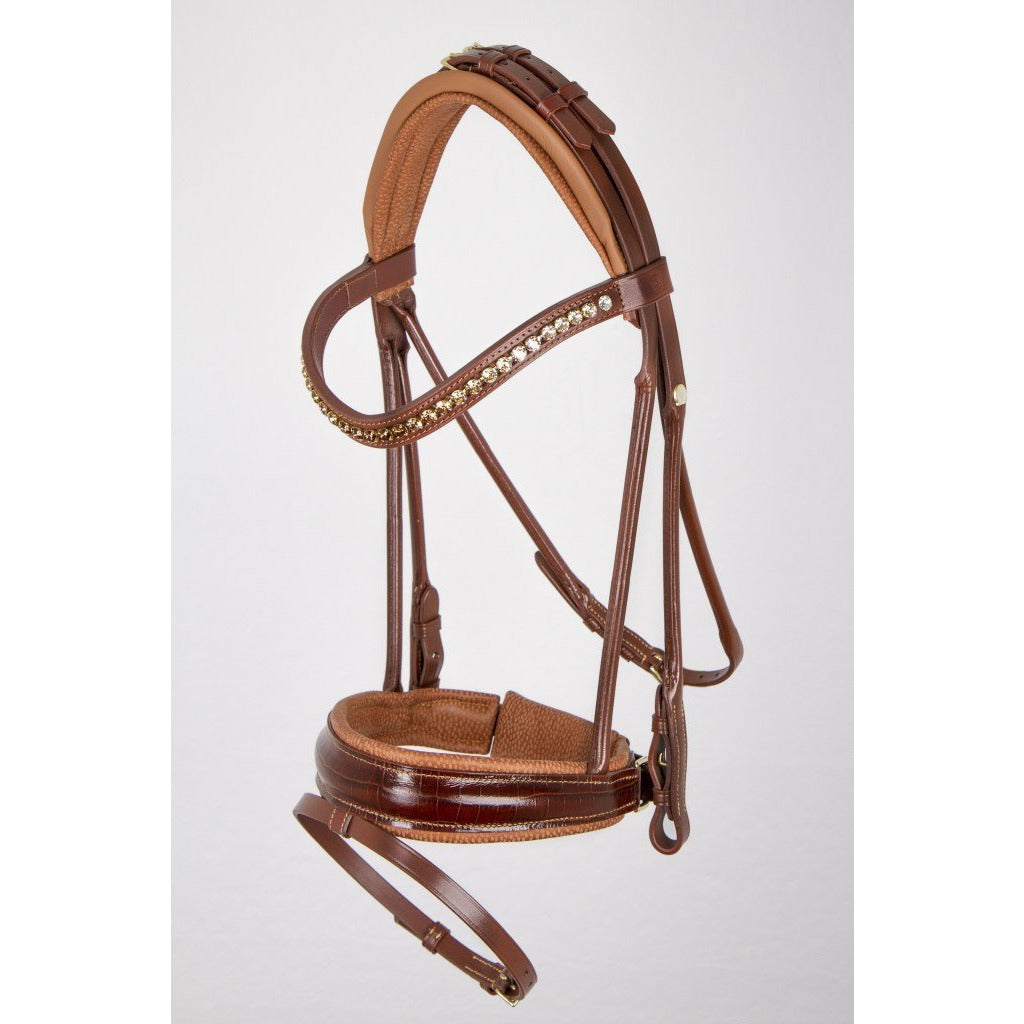 Otto Schumacher Feel Good Munchen Snaffle Bridle - delivery 4-6 weeks
---
This stunning top of the range bridle from Otto Schumacher is made from superior quality Swiss leather and handcrafted in Germany.
The cheek pieces run over the top of the headpiece and are adjusted with one buckle allowing for a more precise adjustment. Wide, well fitting noseband with beautiful soft padding. All of the reins come with rolled detail to the bit.
The Feel Good headpiece is integrated and is soft and contoured to stop the bridle tightening behind the ears, the rolled leather becomes flat over the top of the headpiece to help spread the pressure. A step forward in comfort for your horse.
PLEASE NOTE: This bridle comes with a plain rolled browband.
Please allow 4-6 weeks for delivery, but we do email you with stock that we have in for immediate dispatch.