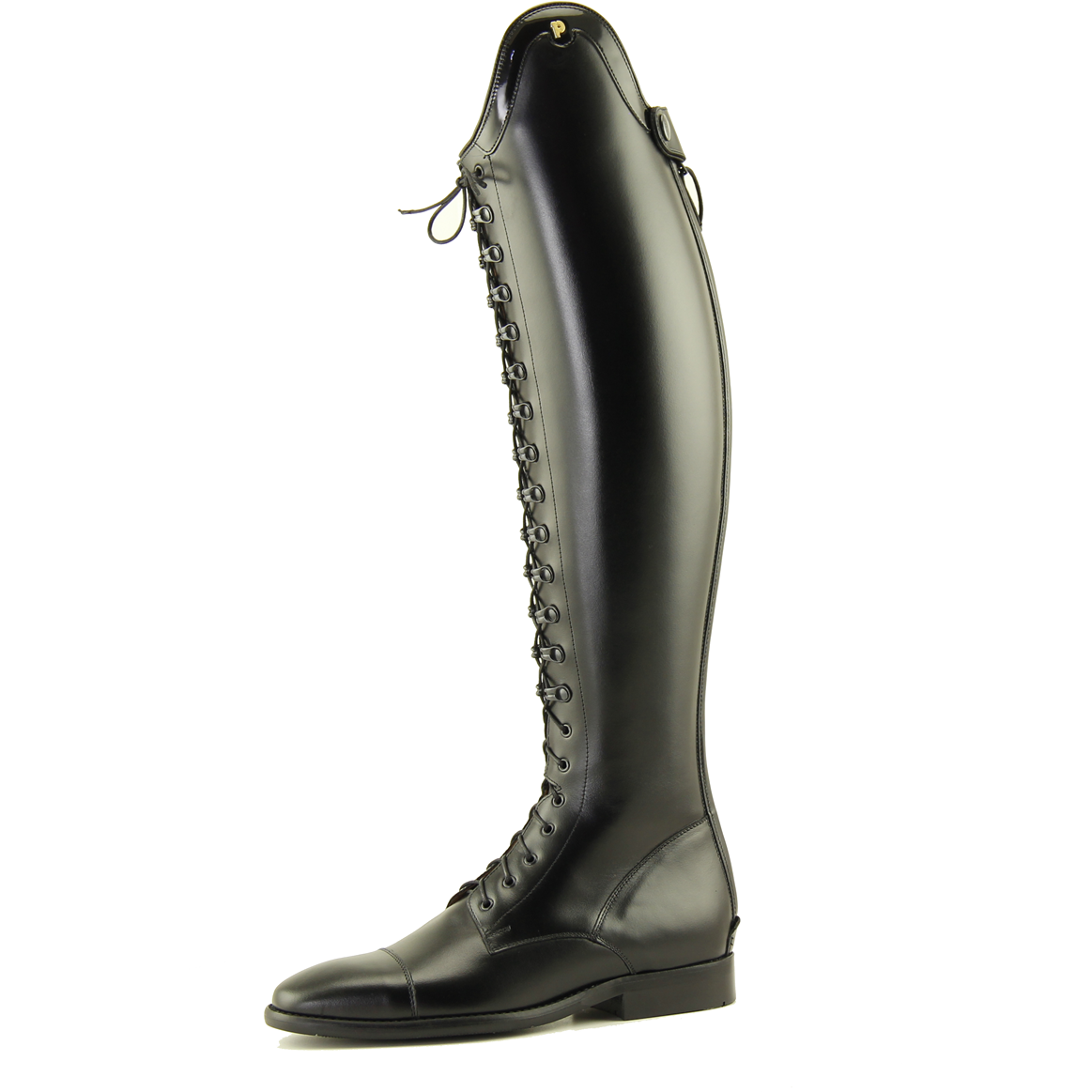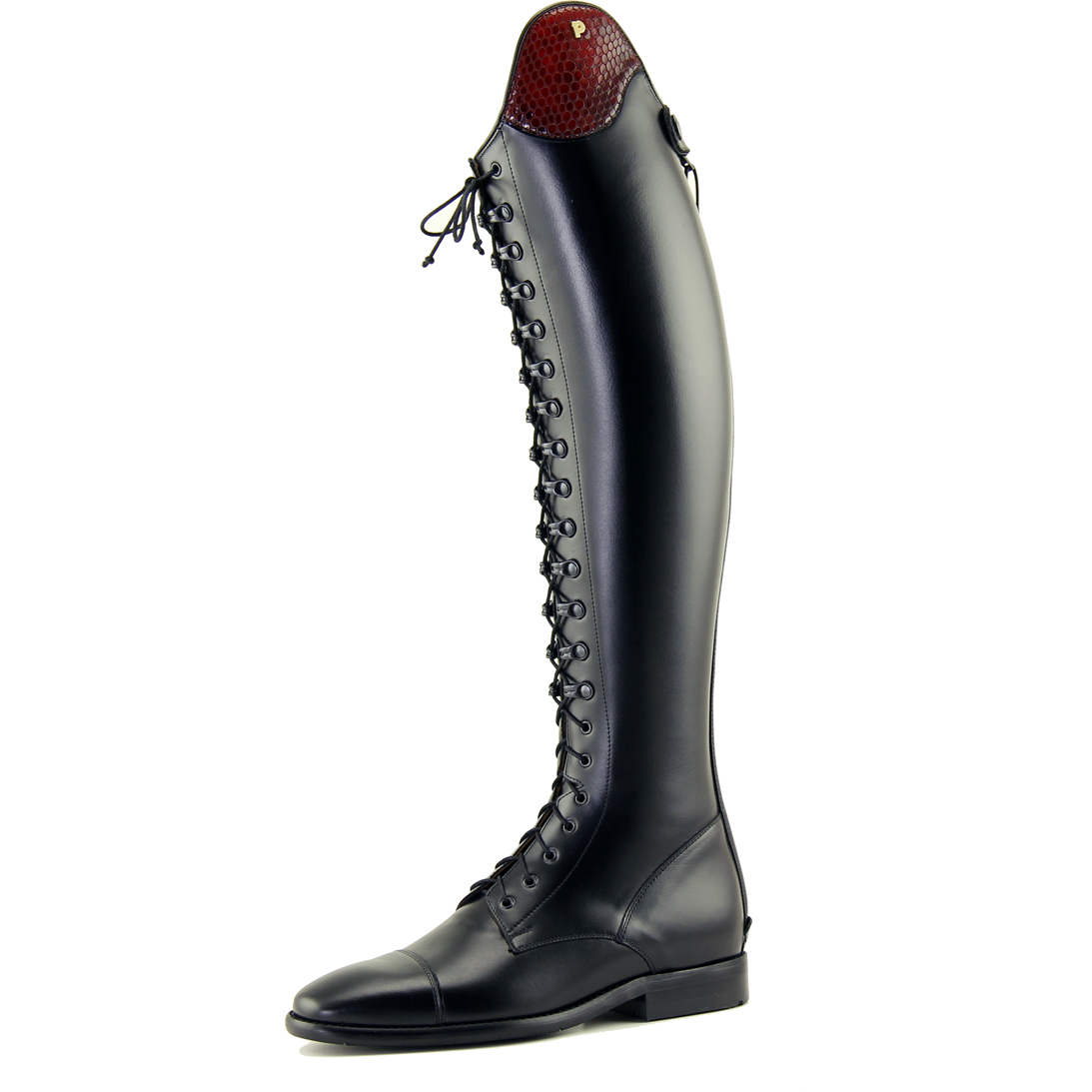 Petrie Rimini Boot - we have some stock but most sizes are to order
---
 New Rimini Petrie Riding Boot
In black or brown
Lace up boot and zipper at the inner-front. Fully functional lacing at the front, valves at the foot.
Leather innersole, comfort footbed and rubber sole.
*Offers various top-cuff options* will cost extras*
PLEASE NOTE: The height measurement is to the back of the knee and the calf measurement is the widest part.