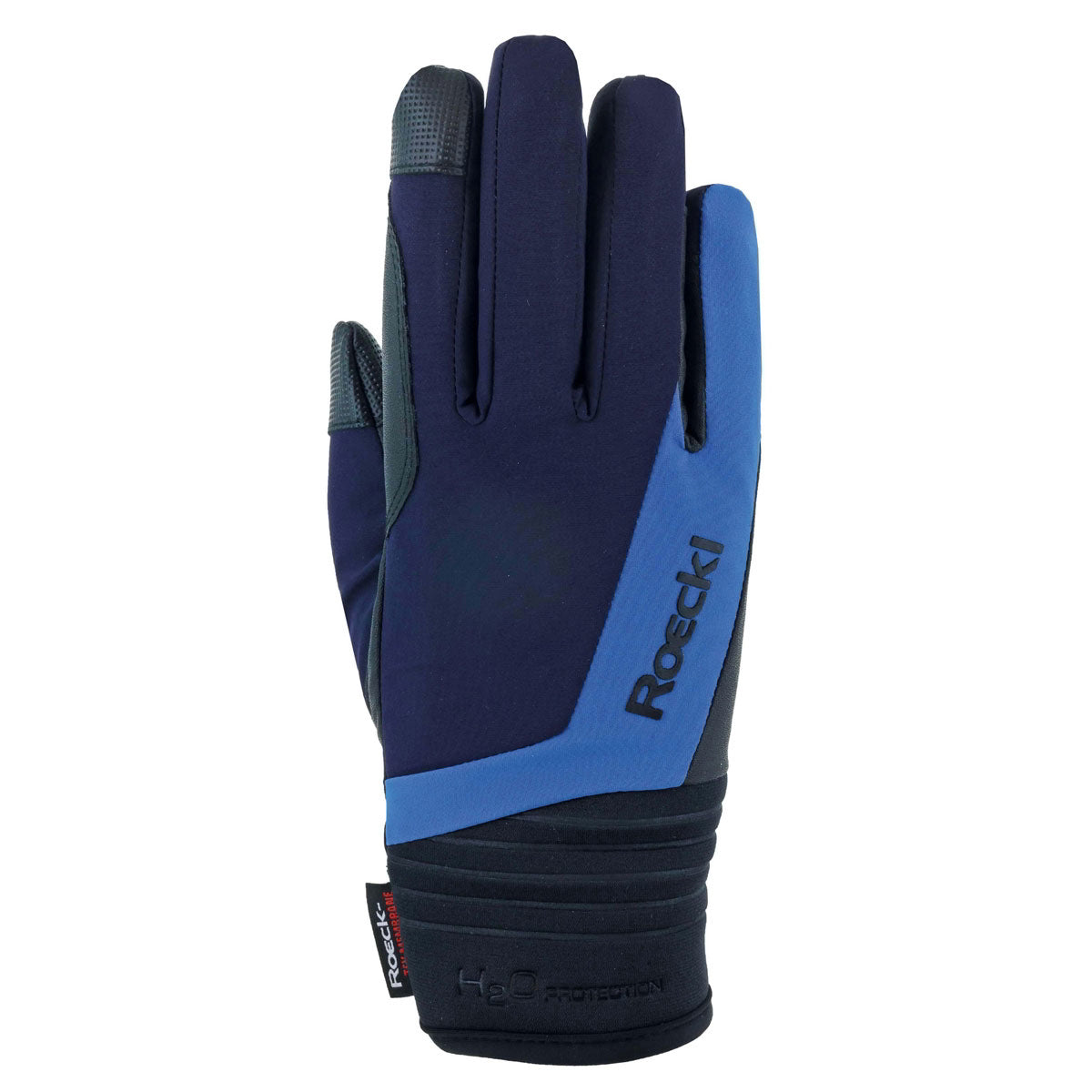 Roeckl Winsford Winter Glove
---
On cold, rainy days in the stable and on horseback, the reliably waterproof WINSFORD offers comfortable weather protection. Thanks to its slim construction, COMFORT-CUT index finger and elastic, highly breathable VaporFlex laminate on the backhand, this high performance winter riding glove fits snugly. The smooth, classy material easily follows every movement of the fingers and hands without stretching.
Moreover, the WINSFORD is free of environmentally harmful per- and polyfluorinated chemicals (PFCs). The palm, made of durable Elastic Pore Grip, provides a non-slip handle, allowing for precise rein aids. Add to that a durably waterproof, breathable ROECK-TEX MEMBRANE that protects hands from wetness in very adverse weather, and the soft, moisture-regulating Easy-Dry lining for added warmth and comfort.
The Velcro strap on the intricately embossed neoprene cuff creates a comfortable, secure closure at the wrist and keeps the warmth inside. And thanks to TOUCHSCREEN COMPATIBLE function on the thumb and index finger, the glove simply stays on for typing on your smartphone. Visually, the WINSFORD is a classic with that certain something - either in all-over black or in midnight blue with a sporty medium blue insert that runs to the little finger. The embossed ROECKL logo sets an extra accent.