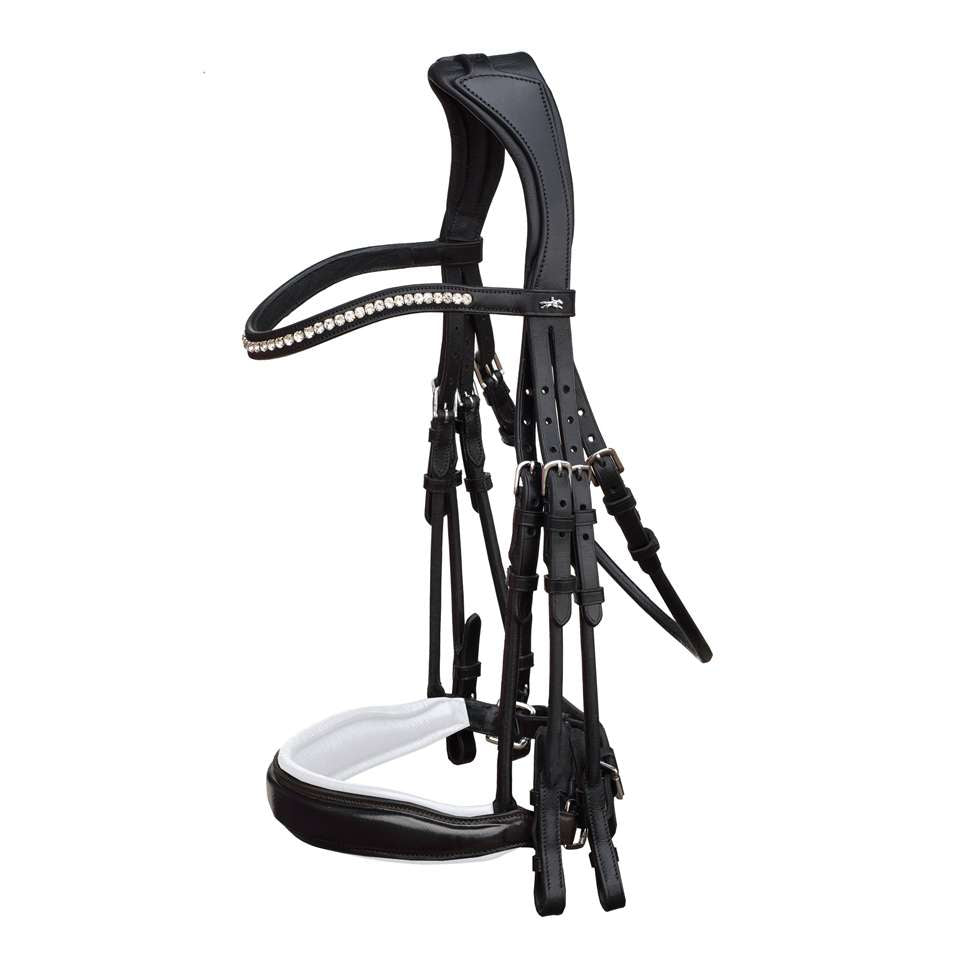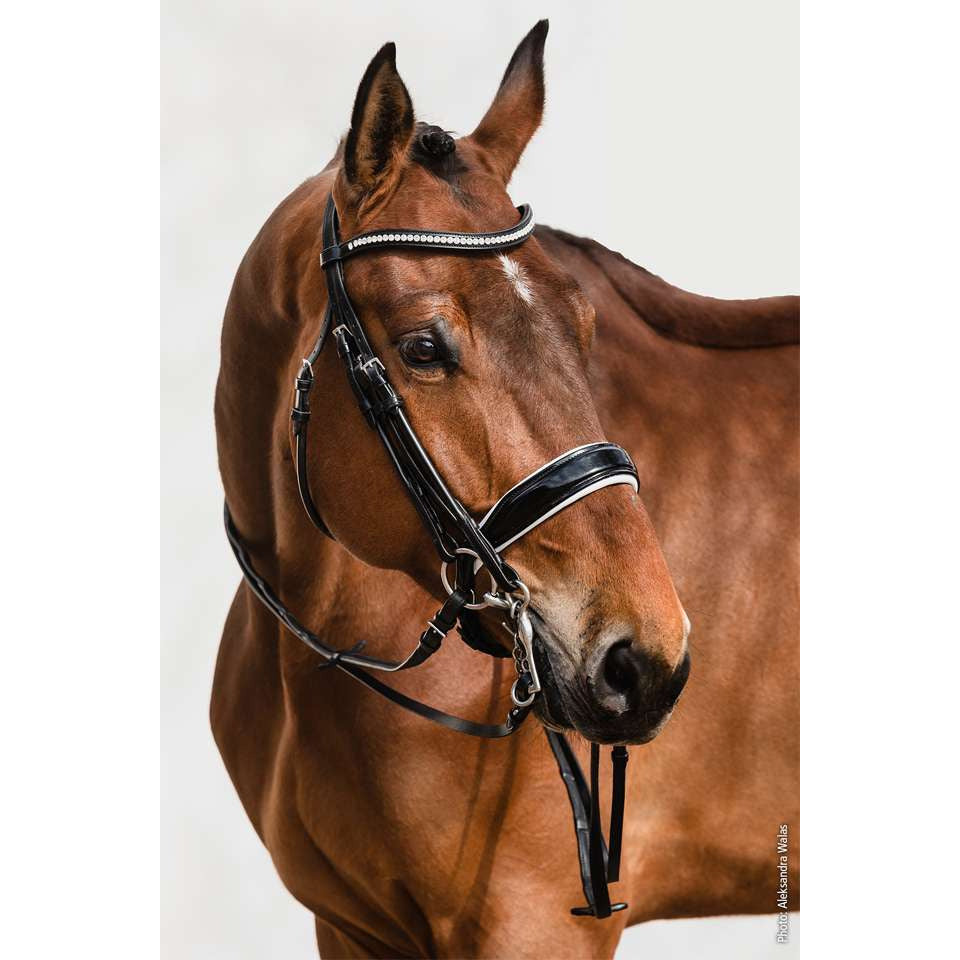 Schockemohle Venice Double Bridle - Black and White with Patent noseband
---
The Schockemohle Venice bridle is anatomically shaped to minimise pressure on the neck and poll.
The noseband and headpiece is padded for extra comfort.
The double bridle Venice is an elegant rolled double bridle with an anatomically shaped noseband. The headpiece is specifically adapted to the horse's anatomy and allows free movement of the ears. The comfort of the horse is significantly improved due to the reduction of pressure in the sensitive areas such as cheekbone and neck.
Reins not included.