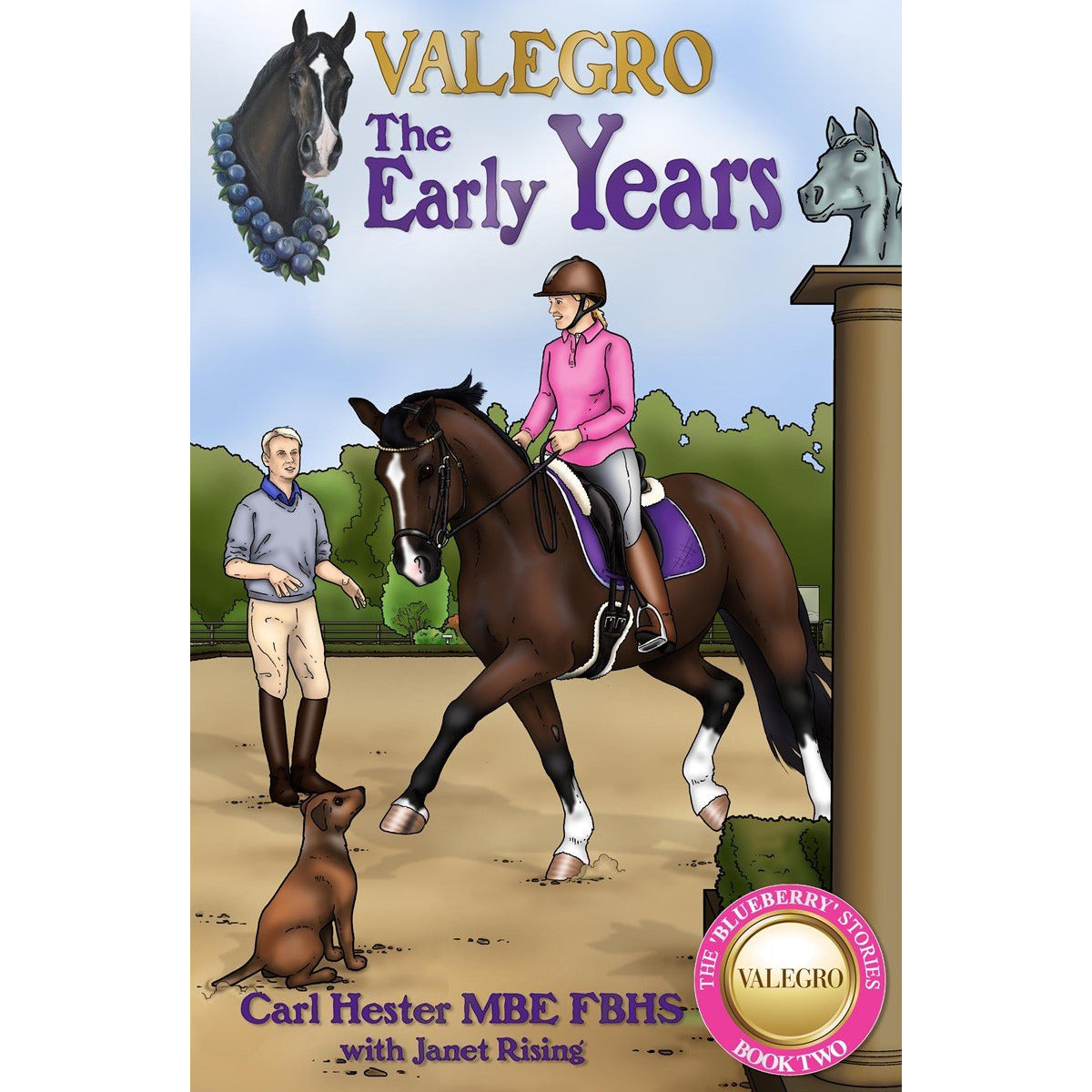 The Blueberry Stories - Book 2 - The Early Years
---
In this, the second book in the children's series Valegro, Blueberry as he is known at home, begins his schooling under the experienced eye of his owner and trainer Carl Hester. 
Valegro is quite simply the best dressage horse the world has ever seen, and possibly the best horse. With his young rider he has won Olympic, World and European Gold medals, the World Cup twice, and he holds all 3 world records in dressage. He is the only horse ever to hold all these medals and records at the same time and not surprisingly is ranked number one in the world. Valegro won team silver and individual gold medals for Great Britain at the Rio olympics in August 2016.

The combination of Valegro and his young rider and their trainer is outstanding and charted as one of the most successful in the world of sport and equestrianism ever. Behind this success is a truly outstanding trainer, mentor, horse-owner and friend – Carl Hester – who gave up the ride on the best horse in the world to his young pupil so Great Britain could have a chance at an unprecedented Olympic team Gold Medal, knowing he could ride his other team horse (Uthopia) to achieve a high score too. 

This book includes a learning and technical aspect to pass on some equestrian knowledge in a fun and friendly way, edited to Key Stage 2 to make them suitable for use in schools. This rags-to-riches story of a small horse rising from humble beginnings to become the best the world has seen is a unique, heart-warming and compelling read. The books will appeal to all young readers as well as equestrian fans.