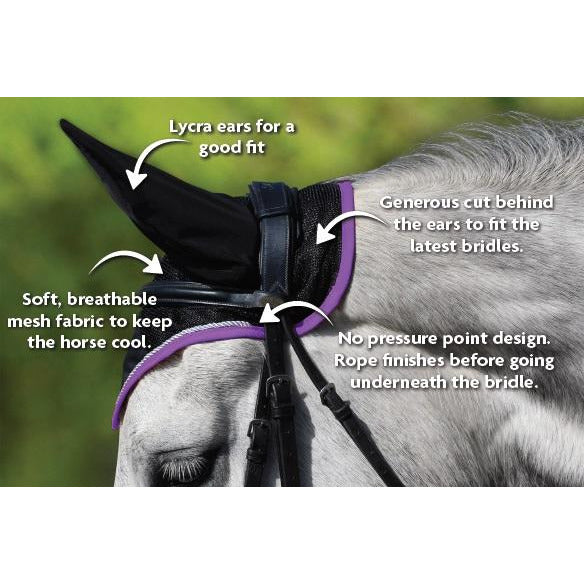 Woof Wear Ergonomic Fly Veil
---
Made from a soft, technical mesh fabric, this breathable fly veil will help to keep your horses head cool and free of annoying insects. The generous cut behind the ears ensures no interference with your bridle headpiece and no lumps or wrinkles that could cause pressure points over the poll area.
Lycra material on the ears ensures a good, snug fit.
Bound in silver rope and your favourite Colour Fusion colour to match the rest of the Colour Fusion range.